Parenting
Lego Challenges Your Kids Can Do Today
Totally boy-momming here. My kids LOVE Legos and we have so many I wouldn't even be able to count them all.
Truth is though, once they put the set together once, we never see it as a whole again. So we started buying them the creative buckets so that they can create whatever they'd like, whenever they'd like.
Disclosure: Bear in mind that some of the links in this post are affiliate links and if you go through them to make a purchase I will earn a commission. Keep in mind that I link these companies and their products because of their quality and not because of the commission I receive from your purchases. The decision is yours, and whether or not you decide to buy something is completely up to you.
Because I know that there are other boy moms out there just like me, I've decided to compile a list of Lego challenges to give your kids. These are great activities to keep them busy for a short, or long, period of time.
Find one you like? Comment below or share this post on Facebook or Pinterest so other moms can benefit as well!
Balloon Powered Lego Cars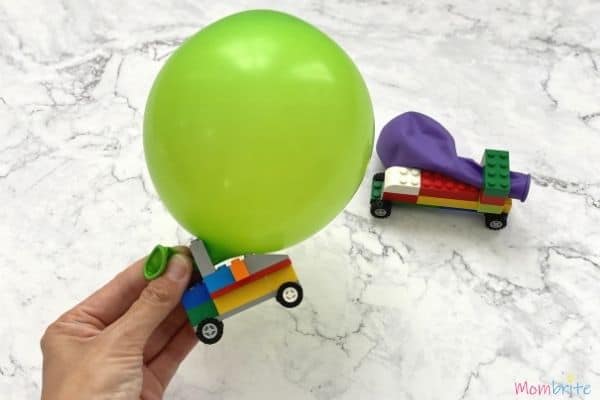 These Lego cars are a great way to engage multiple children in fun, interactive play together.
All you need is a small pack of balloons, and your Lego creative bucket to create cute little cars powered by air.
I haven't tried this one with my boys yet, but I'm sure they'll be excited when I break out this activity for them!
Lego Zipline Challenge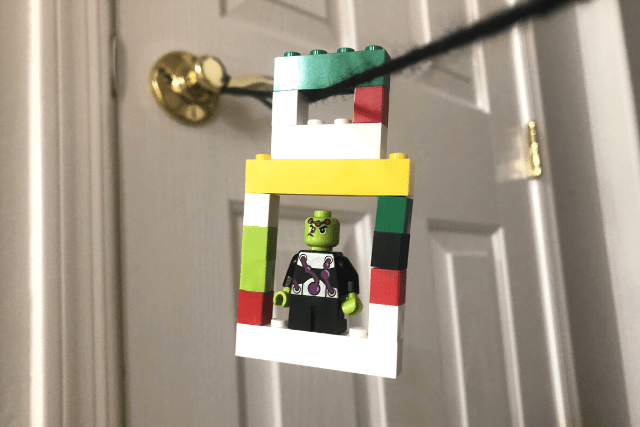 I showed my youngest this idea earlier today and he LOVED IT!
We'll be giving this one a try on Wednesday because they have a half-day of school. Giving us plenty of time before the work grind for us to get in some Lego fun.
This will take just a few Legos, a Lego minifigure, and a piece of string or yarn to get you going. Just tie of the yarn from a door handle or table leg and attach to something a couple of feet away and you're off!
Lego Wrecking Ball Challenge
Okay, so this one is going to require a little extra help from mom, but it looks like a TON of fun. Especially for little boys who like to be a little bit destructive.
We have golf balls laying around all over because Dad loves to golf. So I'll be snatching a couple really soon to see which of my two boys can make the biggest mess with their Lego wrecking ball.
Lego Balance Challenge
If you're looking for a little math or science fun for your kids, the Lego balance beam is the way to go.
Help your kiddo build one and let them play with different items to see which weighs more. You can even make a guessing game out of it.
Which weighs more? Moms rings or a few peanuts? Dad's golf ball or their toy car?
Lego Marble Maze
Looking for something a little challenging? You can make this mini marble mazes and challenge your kiddo to a marble race! First one to the end gets to pick what's for snack tonight.
Comment below if you're definitely going to try this one!
Lego Crossbow Challenge
Up for another way to challenge your kids and have some fun?
Put together these super sweet Lego crossbows and see who can shoot the farthest! I will definitely be building these this weekend with my boys.
This these can compete with their Nerf guns?!
Lego Carnival Game Challenge
So this post actually has 3 challenges packed into one.
The LegoLibrarian includes three different carnival games you can make with Legos to challenge your kids to some fun.
Give it a whirl, she has a Nerf target practice, a ring toss, and a ball toss game. So during these lovely COVID times, this is a great way to bring some carnival fun inside!
---
Which of the Lego challenges looks like your favorite?!
I personally can't wait to try the Lego wrecking ball with my boys. I know they'll have a ton of fun building something and knocking it down with a golf ball sized wrecking ball.
Comment below and let me know which ones you plan on trying. Or even add some more Lego challenges to the list.
Please follow and like us: